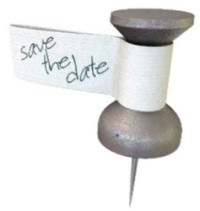 The Inaugural
IRCA Autism Conference
Learning Together
One Day Virtual Conference - September 29, 2021
Keynote Speaker:  Dr. Kathleen Quill
Attend the Conference:
If you are a parent, professional, educator, therapist, paraprofessional, individual on the autism spectrum, or are simply interested in learning more about those on the autism spectrum.
To learn from statewide and national experts about individuals across the lifespan.
To learn about autism and technology, behavior, ASD and co-occurring mental health, co-morbidities associated with ASD, strategies to handle anxiety, social skill and communication strategies, and strategies for general education settings.
Sponsored by:
Indiana Resource Center for Autism
Indiana Institute on Disability and Community, Indiana University – Bloomington


More detailed information to come.
Questions?  Please contact prattc@indiana.edu