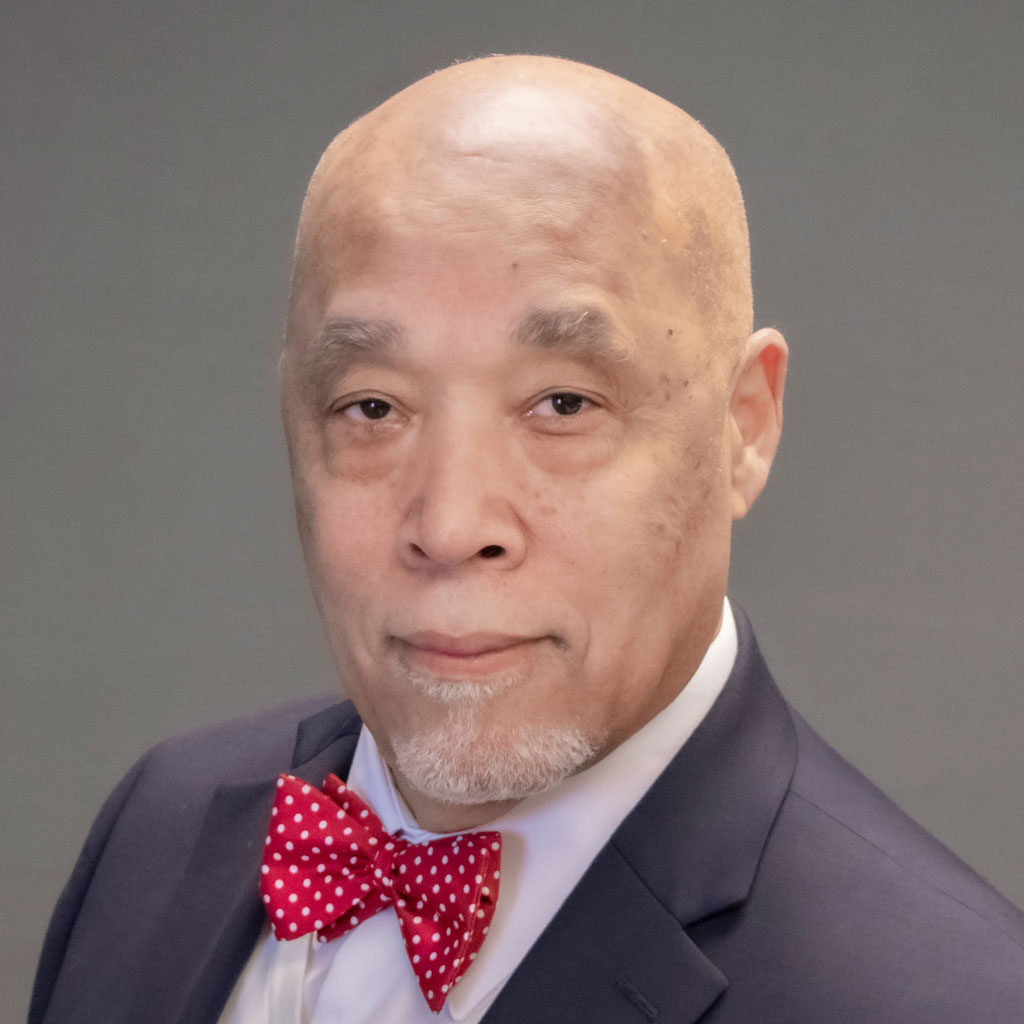 Email:

hamurphy@indiana.edu
Hardy Murphy, Ph.D. is currently a Clinical Associate Professor in the IUPUI Urban Leadership and Policy Studies Program. His areas of teaching and research interest are district and school improvement, strategic planning, effective program implementation and evaluation, educator supervision and evaluation, and special education inclusion. He has published and authored a number of articles and reports in these areas, and has worked with a number of Indiana School Districts in the development and implementation of teacher evaluation plans.
Prior to joining IUPUI, Dr. Murphy was the Executive Director of the Indiana Urban Schools Association IUSA), and a Research Scientist at the Indiana Institute for Disability and Community (IIDC) Center for Education and Lifelong Learning (CELL), and Co-Director of the Indiana Teacher Appraisal System of Supports (INTASS). He is also a former school superintendent, and has held a number of positions in k-12 public education, school psychologist, and a variety of administrative positions. His k-12 responsibilities as an assistant and associate superintendent included leadership responsibilities the affirmative action and desegregation programs, human resources, research and evaluation, special education, alternative schools, district and school security, counseling support services, special education, and district Title 1 program.
Dr. Murphy also served as a school district superintendent for more than 13 years where he led initiatives to pass referenda to support district and school operations and facilities improvement, implemented a variety of programs to address issues of equity and improve student outcomes. Dr. Murphy also held a psychology practiced as a licensed psychologist in a private medical clinic for a number of years. Additionally, Dr. Murphy served as chairman of the board for the Tarrant County Hospital District that included a four hundred bed hospital and several community clinics.
He currently teaches courses in supervision and evaluation, and educational leadership, and provides technical assistance in strategic planning, and program implementation and evaluation at the local, state, and national level.
Degrees
Murphy holds an FB.A. from New Mexico State University, an M.Ed. in education, special education, and school psychology from Southwest Texas State University, San Marcos, a Ph.D. in Educational Psychology from the University of Texas at Austin, and a Superintendent's Certificate from Loyola University.
Research Interests
Special Education Inclusion
School Improvement
Instructional Evaluation
Program Implementation and Evaluation
Publications
Cole, S. M., Murphy, H. R., Frisby, M. B., Grossi, T. A., & Bolte, H. R. (2021). The relationship of special education placement and student academic outcomes. The Journal of Special Education, 54(4), 217–227. https://doi.org/10.1177/0022466920925033 (Article first published online: June 1, 2020; Issue published: February 1, 2021.)
Murphy, H., & Cole, S. (2018). Indiana Teacher Evaluation System: A four-year analysis. Paper presented at American Educational Research Association Annual Conference, New York, N.Y.
Murphy, H. R., Cole, S., & Fischman, L. (2020). Using implementation science to increase teacher capacity for instructional access for students with disabilities. Submitted to the Journal of Disability Policy Studies (invited article for a special issue of the Journal of Disability and Policy Studies on Implementation Science).
Murphy, H.R., Cole S., & Frisby, M. (2019, spring). A comparison of mayoral charter school and traditional public-school student academic performance. Presented at the American Association of Behavioral and Social Sciences conference in Las Vegas in February 2019. Submitted and accepted for publication in the Journal of Behavioral and Social Sciences (JBSS). Spring vol 8.2.
Pike, G., Murphy, H., Rogan, P., & Hudgins, D. (2018). Unfulfilled promises: Transfer to a charter school and student achievement in Indiana. Paper presented at American Educational Research Association Annual Conference, New York, N.Y.