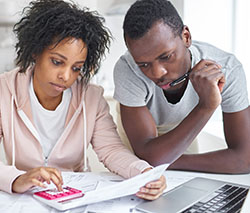 Free Special Summer Series
Family Support Webinars
Government Programs and Benefits
ABLE Accounts & Guardianship
Special Needs Trusts
This special summer series is part of the Free Family Support Webinars hosted by Indiana Resource Center for Autism, in collaboration with Gordon Homes and Liz Homes.  Registration required.  Click on link below to register for all three Zoom webinars.  

Presenters:  Gordon Homes, Financial Advisor and Special Care Planner and 
Liz Homes, Special Needs Attorney
Dates:  June 28, July 19, and August 16, 2021
Time:  6:30 - 7:15 pm EDT, Presentations last around 45 minutes, with Q&A until 7:30 pm EDT.
Details:
June 28, 2021 – Government Programs and Benefits
Medicaid, Medicare, Waivers, SSI and SSDI, Adult Child Benefits, juggling Social Security and employment.

July 19, 2021 – ABLE Accounts & Guardianship
Achieving a Better Life Experience Account Advantages & Disadvantages. Guardianship, pros and cons, alternatives.

August 16, 2021 – Special Needs Trusts
First vs Third Party, Pooled & Miller Trusts. Deep Dive into special needs trusts, helping you avoid costly mistakes.