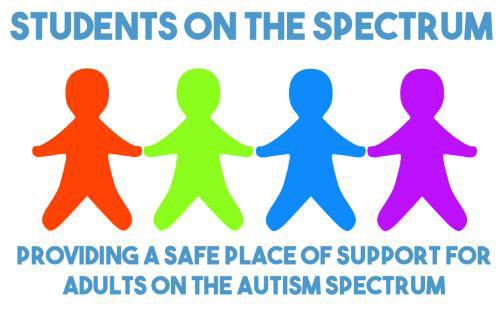 The Indiana Resource Center for Autism at the Indiana Institute on Disability and Community is pleased to announce its 12th year of support of a student group on the Bloomington campus of Indiana University:  Students on the Spectrum (SOS).  This is a safe place for students to come and be themselves.

All Indiana University students who live with an autism spectrum disorder are welcome.  SOS will provide students with the opportunity to engage with each other and others within the university community around topics and activities of their choosing and interest such as becoming an effective self-advocate, dealing with anxiety, communication and social skills, and exploring supports and activities on campus and in the community.
The SOS Club meets weekly at the Indiana Memorial Union on the Indiana University-Bloomington campus.  Note: At this time, for the 2020-21 academic year, meetings may not be in person. In the event that the SOS Club, is not able to meet in person, Zoom meetings will be scheduled. For more information, including the status of the meeting place, contact Marci Wheeler, SOS Club Advisor, Indiana University, at mwheeler@indiana.edu or phone (812) 855-6508.